All Stores open Mon.-Fri. 10am-7pm, Sat.-Sun. 10am-6pm.Visit us online at www.customframestore.com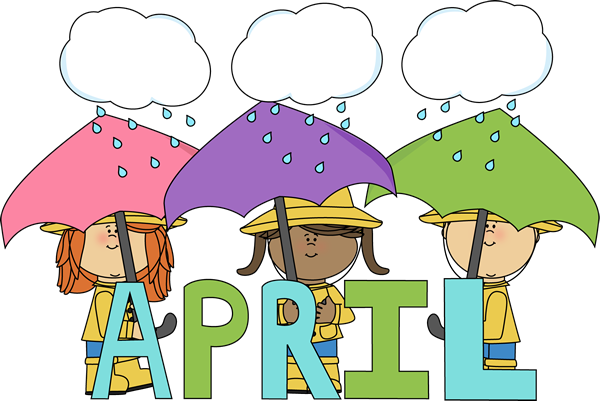 Hello Guest,
In this month's newsletter we wanted to share our three top art experiences for you. Avoid those April showers in a nice museum or gallery.

Rembrandt and the Inspiration of IndiaGetty Center1200 Getty Center DriveLos Angeles, CA 90049March 13–June 24, 2018
Late in his career, Rembrandt created a series of drawings depicting emperors and courtiers from Mughal India. The exhibition explores the Dutch master's studies of imperial Mughal portraiture. By juxtaposing Rembrandt's drawings with Indian paintings of similar compositions—and pairing Mughal artworks with European prints that inspired them—fascinating stories unfold about the flow of art and ideas across time and oceans.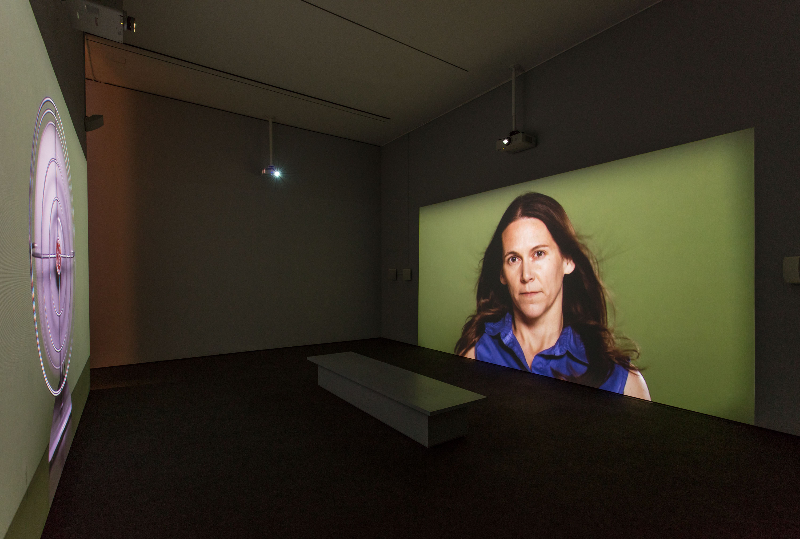 Unspeakable: Atlas, Kruger, Walker: Hammer Contemporary CollectionHammer Museum10899 Wilshire Blvd.Los Angeles, CA 90024Jan 20–May 13, 2018Unspeakable is a selection of video installations from the Hammer Contemporary Collection. It features major works by American artists Charles Atlas, Barbara Kruger, and Kara Walker created in the last decade. Each artist uses very different strategies of montage,direct address, and narrative imagery to address social issues that affect us all.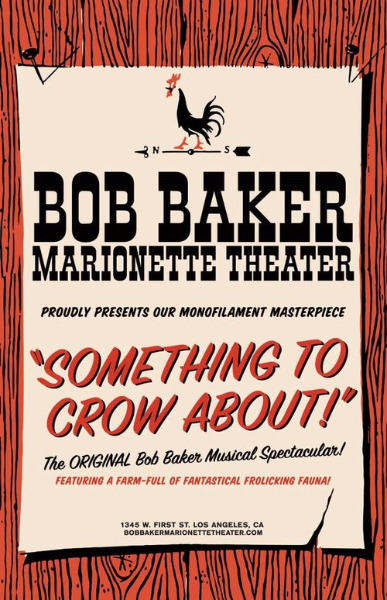 Something to Crow AboutBob Baker Marionette Theater1345 W. First St.Los Angeles, CA 90026(213) 250-9995Check www.bobbakermarionettetheater.com for shows and times
C'mon down join Mama and PapaGoat and 100 more of the world famous Bob Baker Marionettes for a musical "Day on the Farm" you will never forget! Everything from dancing scarecrows to tap dancing bullfrogs warbling "Shine On Harvest Moon", "Something To Crow About" is guaranteed to put a smile on children of all ages!
FrameStore Stories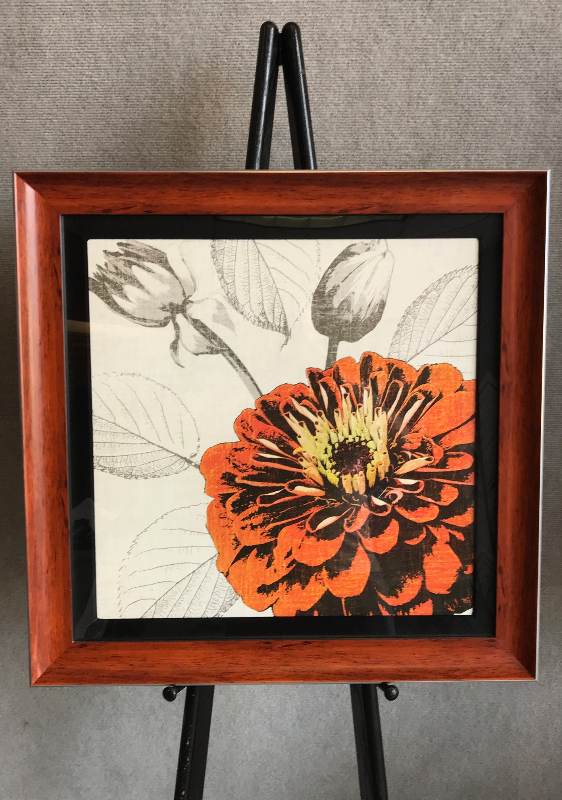 This month's FrameStore story comes to us from our Thousand Oaks store. Thousand Oaks has been going strong for years now and we're not surprised with talented designers like George Eglajs and Megan Donlon at the helm. The spotlight is on a piece George framed for a client who'd almost forgotten about their art! In fact it was going to be thrown out. Found tucked away in the client's office and brought in, George set out to give it new life. They chose a rich and warm frame to bring out the bold colors in the zinnia's petals. Next they chose a black mat for added contrast and to cover edge damage. Lastly, George suggested museum glass, along with amazing clarity, the glass eliminates glare and allows the client to hang the piece almost anywhere.A great design solution for a piece that just needed a little TLC. That's how they like to usher in spring over in Thousand Oaks!
In the Studio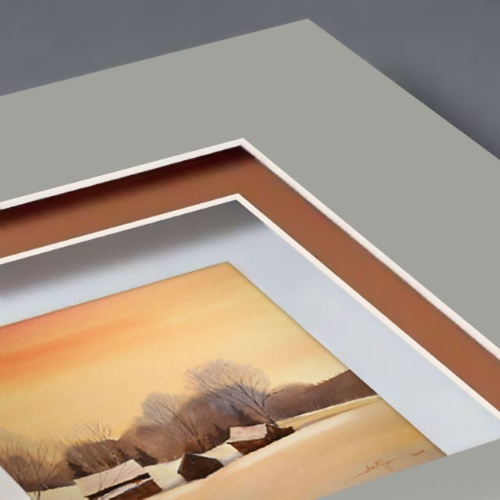 FrameStore clients rely on us for their conservation needs and when choosing a paper mat we always direct them to Crescent's Rag Mats. One thing Rag Mats have over other lesser mats is its core and backings are made with 100% cotton. This means they are acid and polymer free. Normal wood based mats have a natural acid, which over time leeches into the artwork, causing damage. 100% cotton mats will not damage the art. Rag mats also provide maximum fade resistance, meeting the most stringent requirements for light-fastness. Meaning colors will remain true over time. So, next time you stop into our store, and you have a piece of precious art that you need preserved for a lifetime, ask one of our consultants to help you choose the right Crescent Conservation Rag Mat.
25% OFF MUSEUM GLASS!Bringing the true colors of your pieces to life.Brentwood (310) 361-6477
Culver City (310) 361-6474
Hermosa Beach (310) 362-7872
Pasadena (626) 231-0654Santa Monica (310) 361-6470
Thousand Oaks (805) 994-0792
W. Hollywood (323) 805-4966