All Stores open Mon.-Fri. 10am-7pm, Sat.-Sun. 10am-6pm.Visit us online at www.customframestore.com
Hello Guest ,
In this month's newsletter we wanted to share our three top art experiences for you. As Summer starts make sure to take time to enjoy it.
Plumb Line: Charles White and the Contemporaryat The California African American Museum600 State DrLos Angeles, CA 90037Through August 25th, 2019
A prolific painter, printmaker, muralist, draftsman, and photographer whose career spanned more than half a century, Charles White's artistic portrayals of black subjects, life, and history were extensive and far-reaching. Plumb Line features contemporary artists whose work in the realm of black individual and collective life resonates with White's profound and continuing influence.
From abstraction to figuration, the artists of Plumb Line find conversation with White through the largesse of their canvases, expansive renderings of black skin and black community, and in the treatment of black past and presence in ways that are both epic and intimate.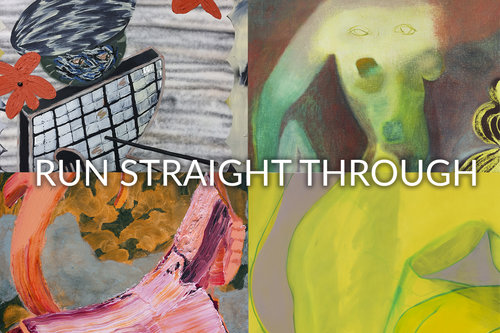 Run Straight Throughat Torrance Art Museum3320 Civic Center DriveTorrance, CA 90503Through August 24th, 2019
How can contemporary painting register the experience of those who travel, migrate, and pass through borders of the world? Run Straight Through is a curatorial project conceived around the notion of physical presence and movement through an exploration of figuration, landscape, and the abstract. The exhibition features four artists based between Los Angeles and London whose works draw connections between place and body; the landscapes that we inhabit, and that inhabit us.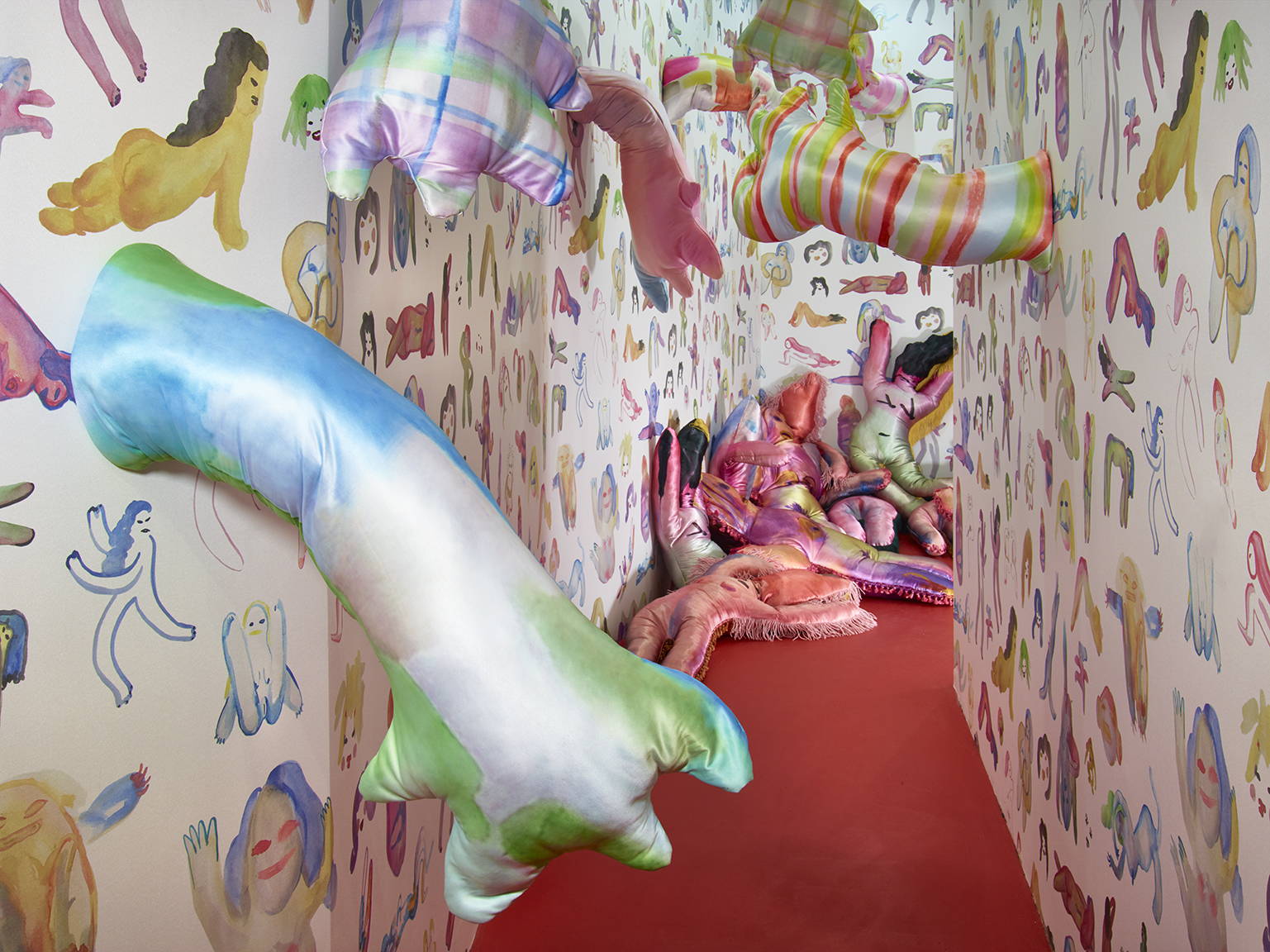 FLUTTER217 La Brea AveLos Angeles, CA 90036Ongoing

Flutter was founded with the intention of doing good knowing that visiting an art museum has a positive affect on mental well-being they decided to create a space that presents exceptional contemporary art in a way that is welcoming, interactive and playful. Their goal is to encourage more people to engage with and be inspired by art
FrameStore Stories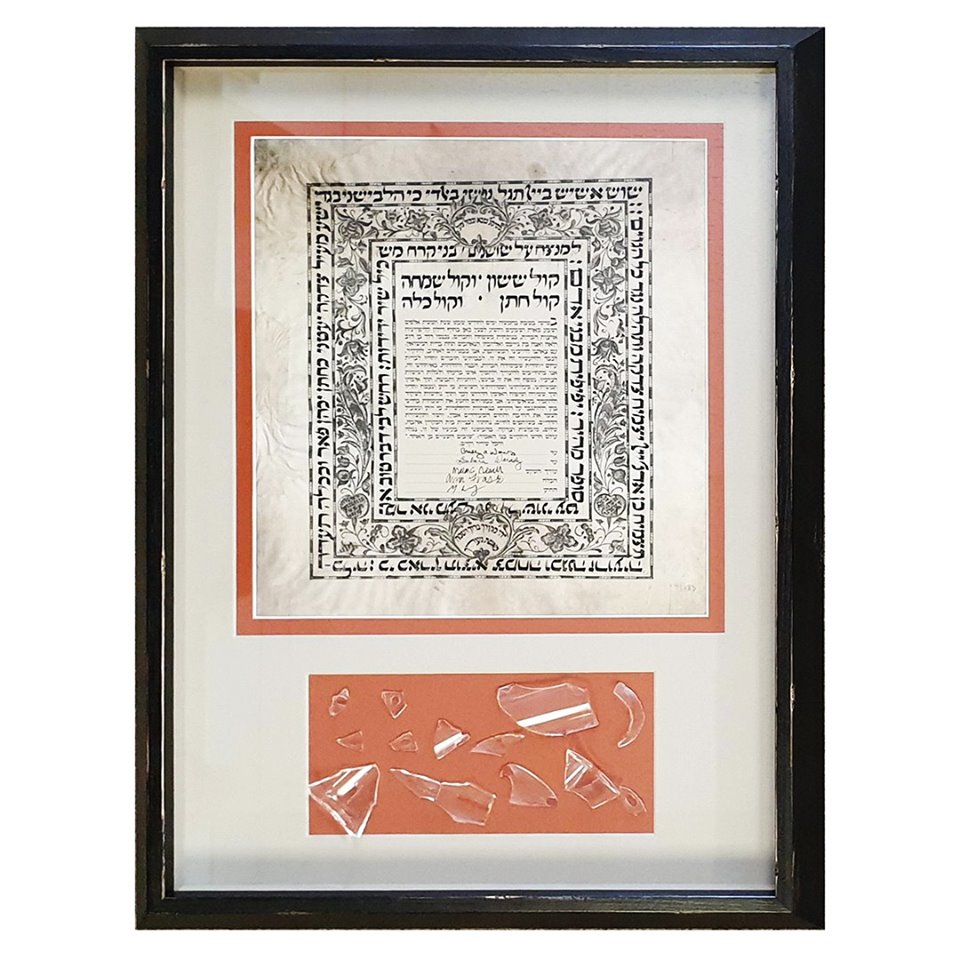 The couple recently bought a house and knew their Ketubah displayed was what they needed to complete the home. This absolutely stunning framing of Ketubah and the broken glass from Jewish wedding ceremony were taken with care that every piece was specifically placed?. Antique black frame, floated shards of ceremonial glass, Ketubah in window with fillet. ?Shows 2 Jewish Wedding Traditions:? Ketubah signing? and breaking of the glass. ?The beautiful custom framing design was done by our senior design consultant Maria Snow-Hinkson.
Design with Maria in our FrameStore location – 8692 Washington Blvd., Culver City CA?(310) 361-6474
In the Studio
Wood veneer mouldings offer beautiful design solutions for a variety of needs. These mouldings work great in both traditional and contemporary applications.But what exactally are wood veneers? Veneers are very thin sheets of wood which are cut from a log for constructional or decorative purposes. They are adhered over solid wood profiles. These veneers make up some of the most durable frames and furniture. Our mouldings have the highest quality wood veneers and we offer a variety of beautiful finishes from which to choose, including:
Soft Colors: A soft color finished burl veneer accents details of the artwork and incorporates the frame within the room.
Walnut: A walnut finished burl veneer is considered the historical burl widely accepted in traditional framing.
Golden: A golden burl is a new satin amber color that compliments today's warm woodtones in furniture and also provides a new and warmer alternative to walnut.
Mahogany: This veneer continues to be the top-selling finish, and the natural graining of the genuine mahogany wood veneer with the black accents adds extra values.
Next time you are in the store, ask your design consultant to show you our many beautiful wood veneers!
July Deals
EXTENDED60% OFFSpring Special
FREE MIRRORS· Free when framed with FrameStore· Up to 40″ x 60″ with 1″ bevel or flat mirror· 1/4″ thick with earthquake safety backing· Completely unique to various style needs· Simple to measure – Just need to know outside dimension!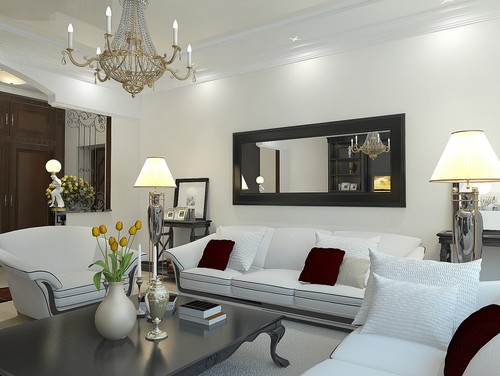 Brentwood (310) 361-6477
Culver City (310) 361-6474
Hermosa Beach (310) 362-7872
Pasadena (626) 231-0654Santa Monica (310) 361-6470
Thousand Oaks (805) 994-0792
W. Hollywood (323) 805-4966