All Stores Open Mon.-Fri. 10am-7pm, Sat.-Sun. 10am-6pm.Visit us online at www.customframestore.com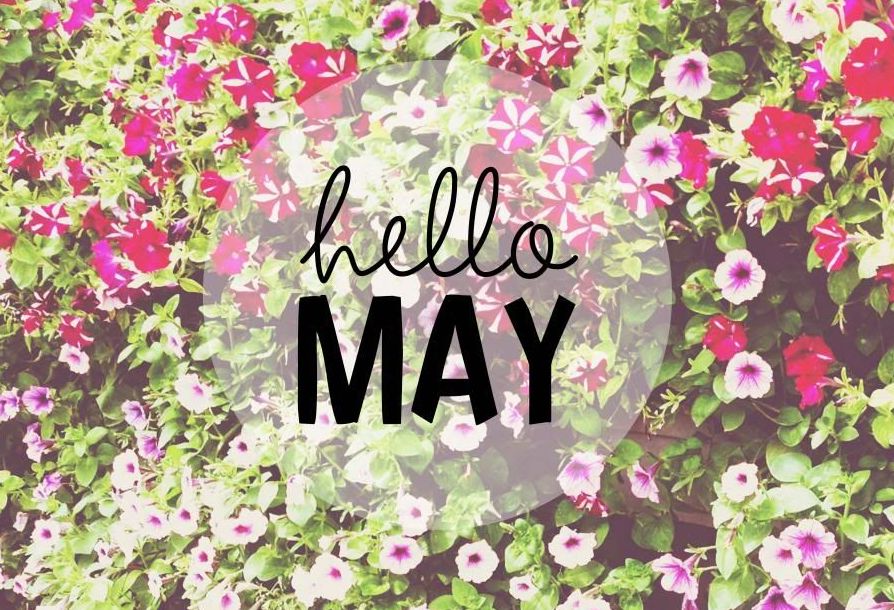 Hello Guest,
In this month's newsletter we wanted to share three top art experiences for you to enjoy with your loved ones and friends.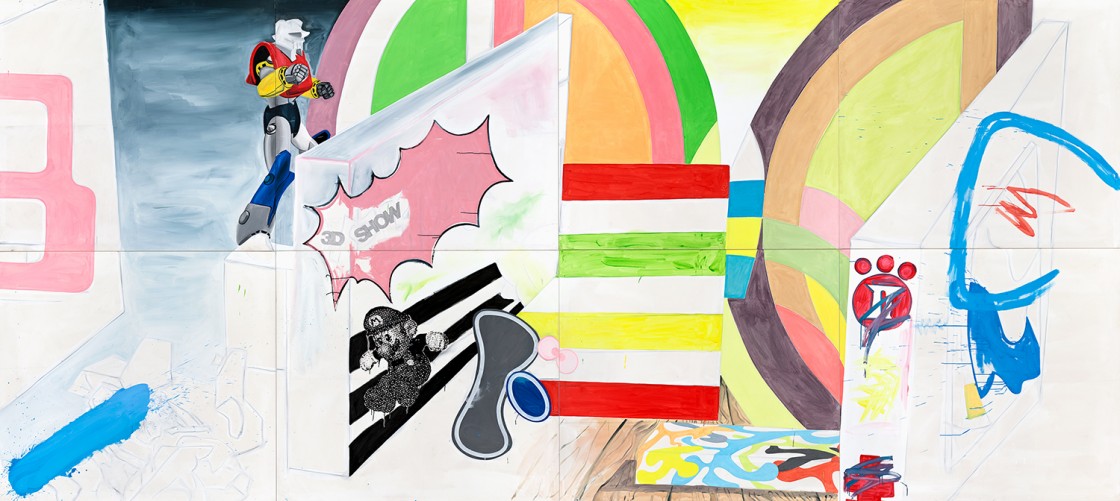 Open House: Elliott HundleyAt MOCA250 SOUTH GRAND AVELOS ANGELES, CA 90012Through September 16, 2019
MOCA will begin this new exhibition series with Open House: Elliott Hundley. Multimedia artist Elliott Hundley will explore the architecture and origins of collage, exploring how the visual and material logic of this technique has informed artists in MOCA's collection, as well as his own practice.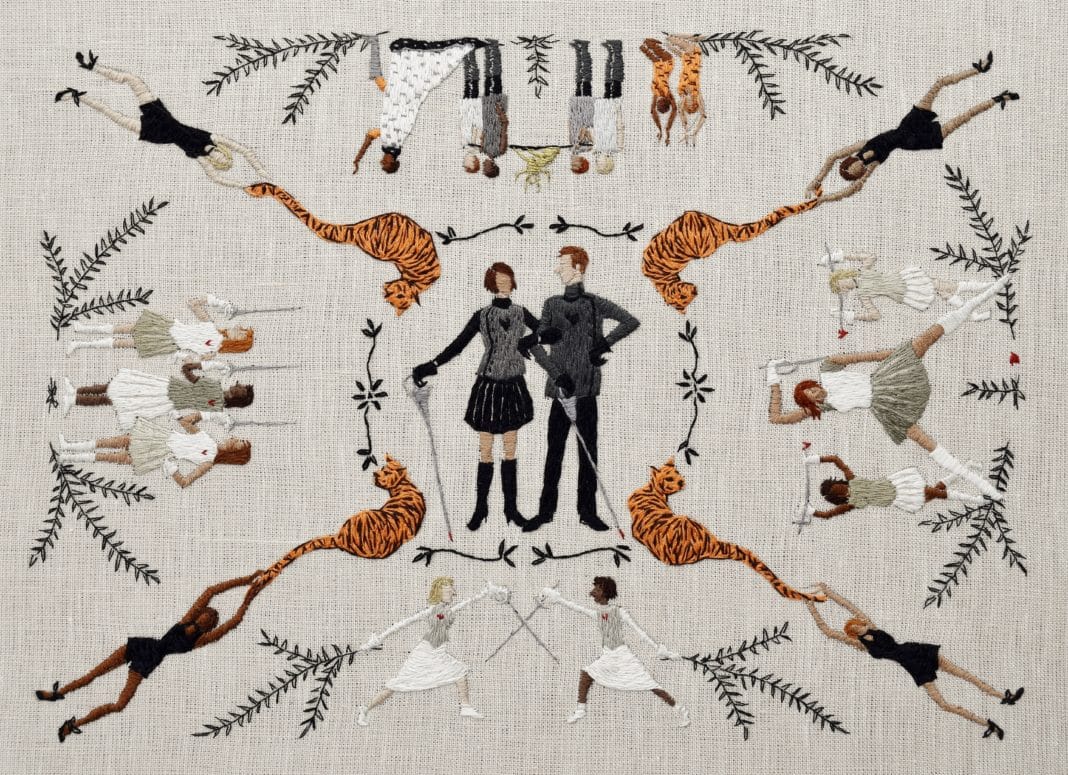 Michelle Kingdom, PeripheriesAt bG Gallery3009 Ocean Park Blvd, Santa Monica CA 90405Through May 14, 2019The latest body of work by accomplished embroidery artist Michelle Kingdom. With notes and prose by the artist on the work's inspiration. Carrying on from her last body of work, exploring a visceral response to our current cultural climate, this series explores the nether-reaches beyond those experiences. Peripheries are the outer most edges. The boundaries.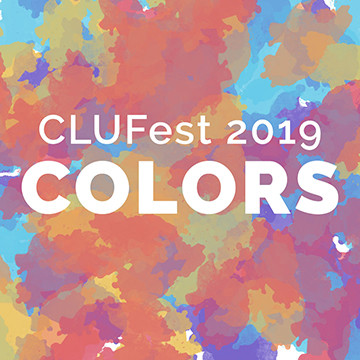 CLUFest 2019: ColorsAt William Rolland Art Center3350 Campus Dr, Thousand Oaks, CA 91360Through May. 18, 2019This exhibition, designed and curated by the senior multimedia majors for their Capstone class, is an exploration of the different aspects of colors and our perception of color. Exhibits include original video games, interactive projections and experiences, and a walk through color.Additional print and digital media showcase the talents of this year's digital media students.
FrameStore Stories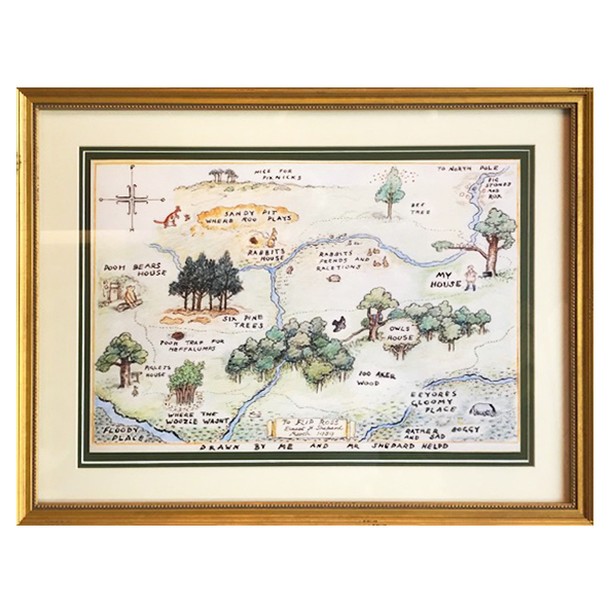 Beautiful Winnie the Pooh book illustration.?"There is nothing like having a group of friends who are always there for you. Lovable quirks and all."?This beautiful custom framing was done by senior design consultant George for his client in our Thousand Oaks FrameStore location: 111 S. Westlake Blvd., Thousand Oaks, CA?Design with George, call for appointment today: (805) 994-0792?
In the Studio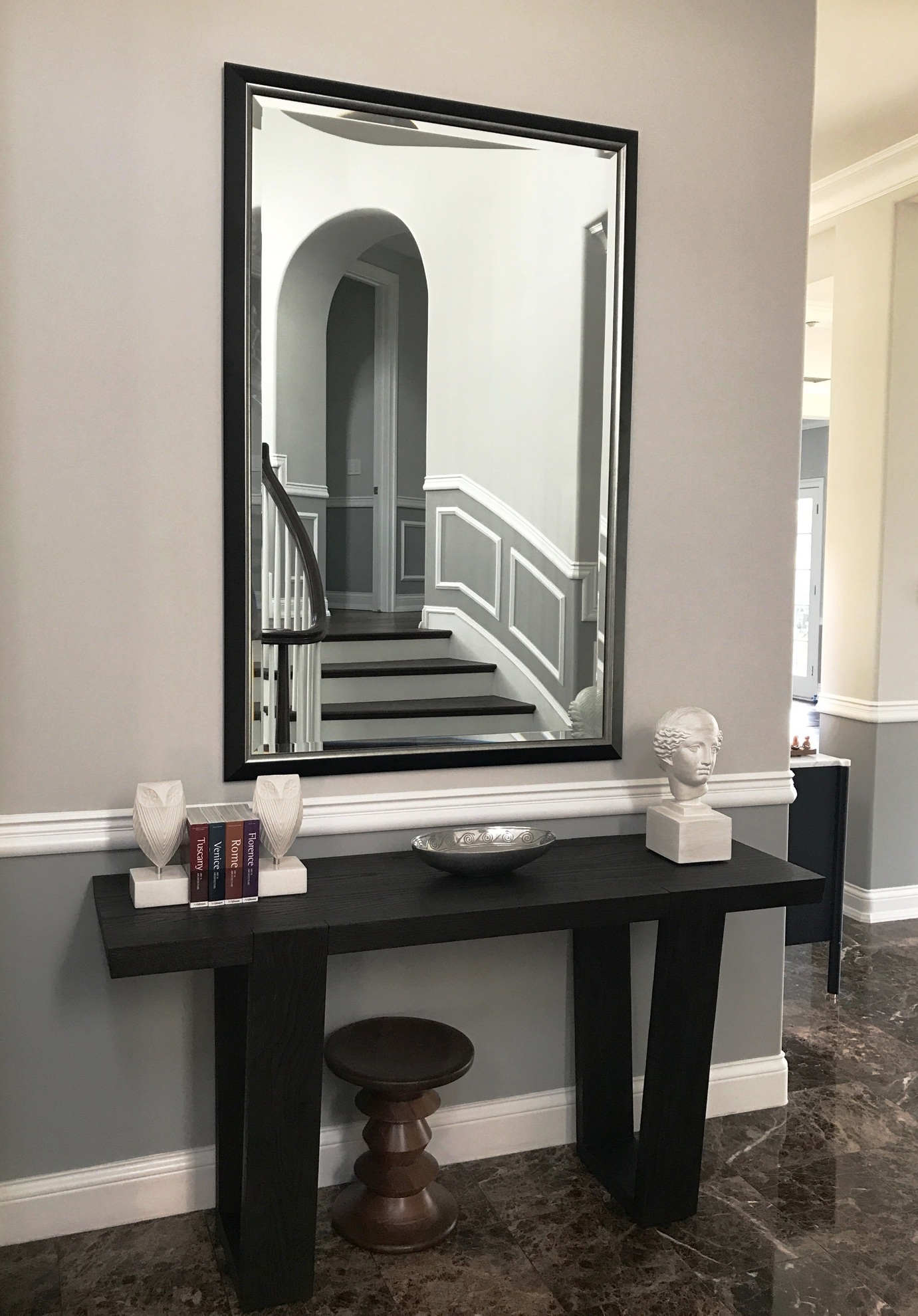 A mirror is a decorator's secret weapon. Far from simply being a practical object in which to check your look before leaving, a beautiful mirror can be used to amplify light, add drama, create interesting reflections and frame views. It's astounding how the addition of a mirror can transform your space, resolving any interiors dilemma in an instant.
Think beyond the bathroom. Simply place a mirror opposite or next to a window in any space to increase the amount of natural light cast into the room. The bigger the mirror, the brighter the space.
You can use mirrors to open up a small space. A well-positioned mirror can make a smaller room look more expansive and will play off light emitted from the natural windows in a larger room.
There are so many things a mirror can do for your home. As mentioned before it can add light, or expand a small space. But they do so much more. For example, you can lighten up a dark corner, make your mirror a focal point by adding a statement frame which works with you decor above a mantel. Create a window to reflect your favorite place in your garden, so you may enjoy it indoors as well. You can use mirrors above your bed to create a custom unique headboard. Group framed mirrors together for an artistic touch to any space.
Once you have decorated your home using mirrors in an interesting way, there is no going back once you see the advantages mirrors add. Statement, large, small, ornate, traditional, contemporary, FrameStore has you covered. We are here to help you with all of your mirror needs.
May Deals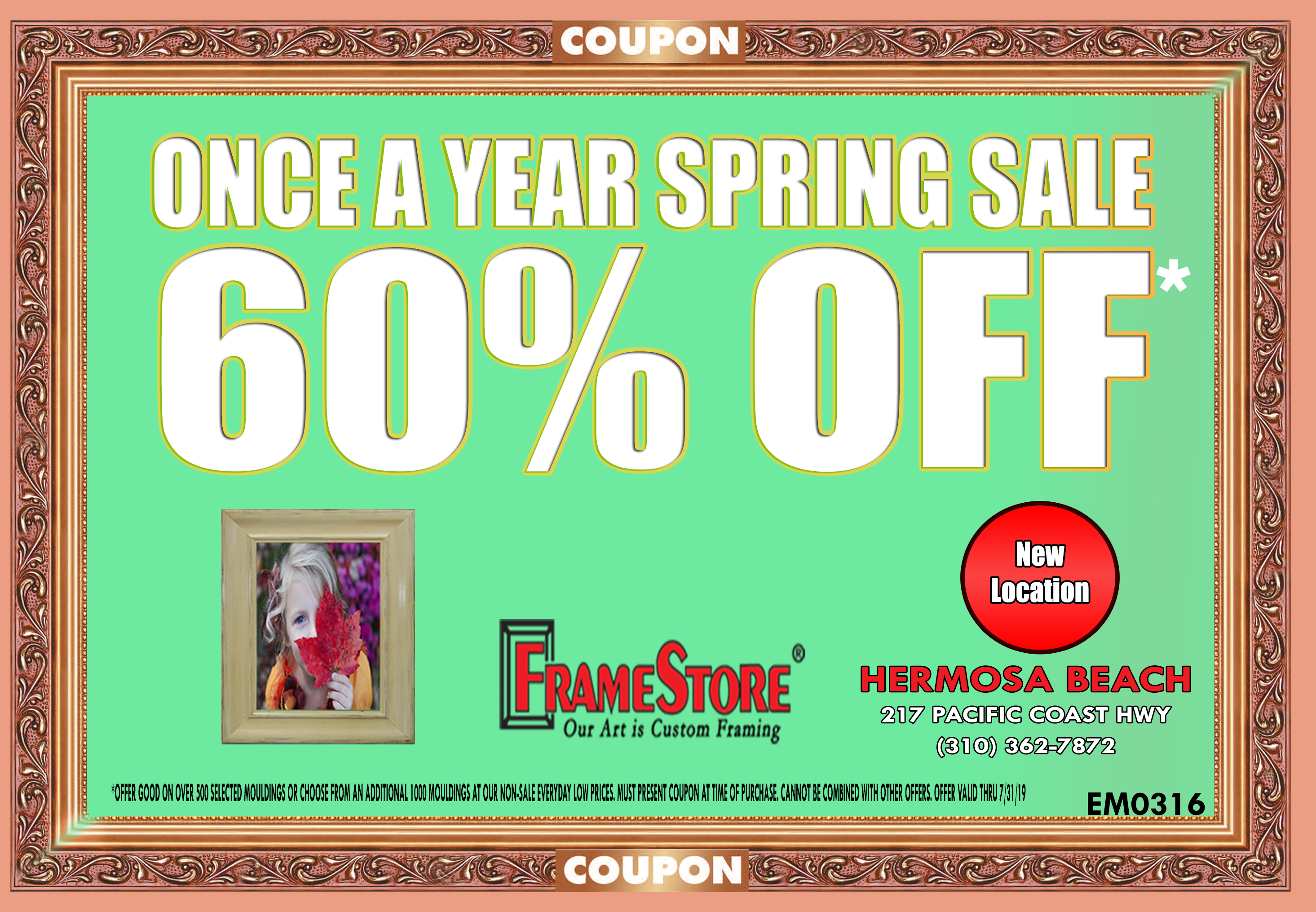 Brentwood (310) 361-6477
Culver City (310) 361-6474
Hermosa Beach (310) 362-7872
Pasadena (626) 231-0654Santa Monica (310) 361-6470
Thousand Oaks (805) 994-0792
W. Hollywood (323) 805-4966